When students answer questions in Actively Learn, their responses - by default - are shared with both their teacher and classmates. Therefore, when students respond to questions they can immediately review the answers of their peers'. You can view questions and responses in multiple ways.
Viewing Responses in an Assignment
STEP 1: After answering a question. Select "View Classmates' Responses"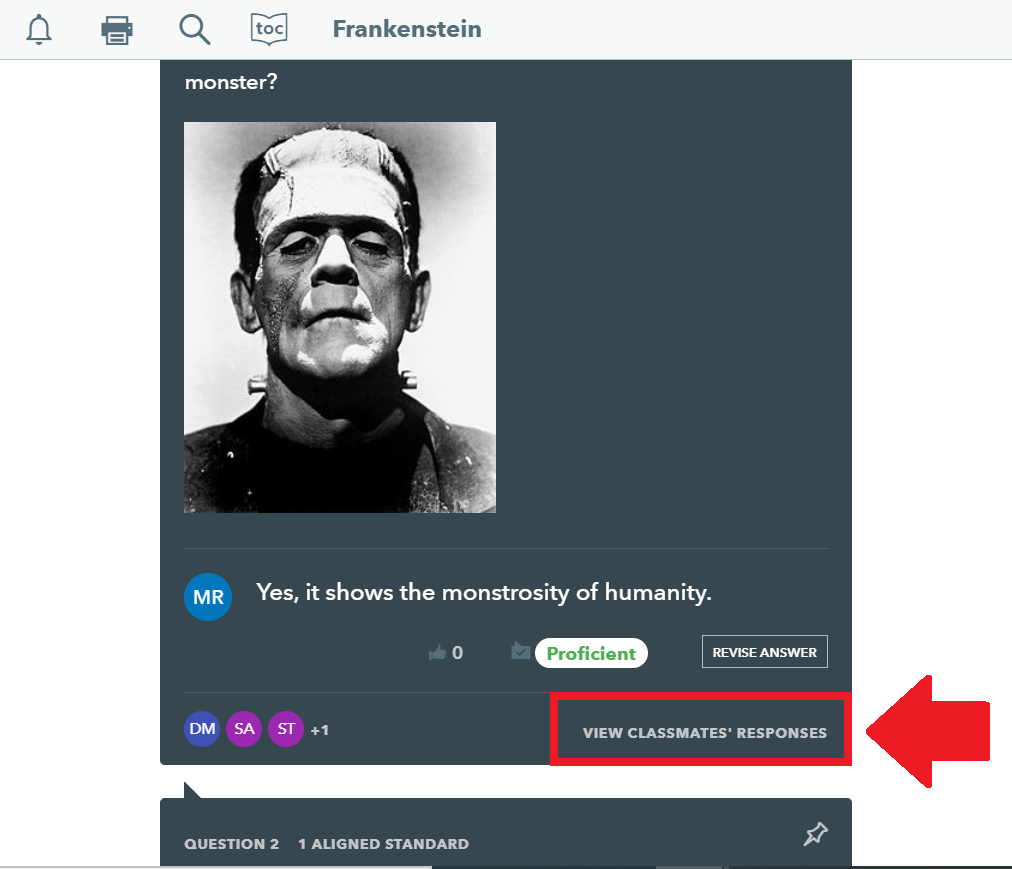 STEP 2: You can review and "like" responses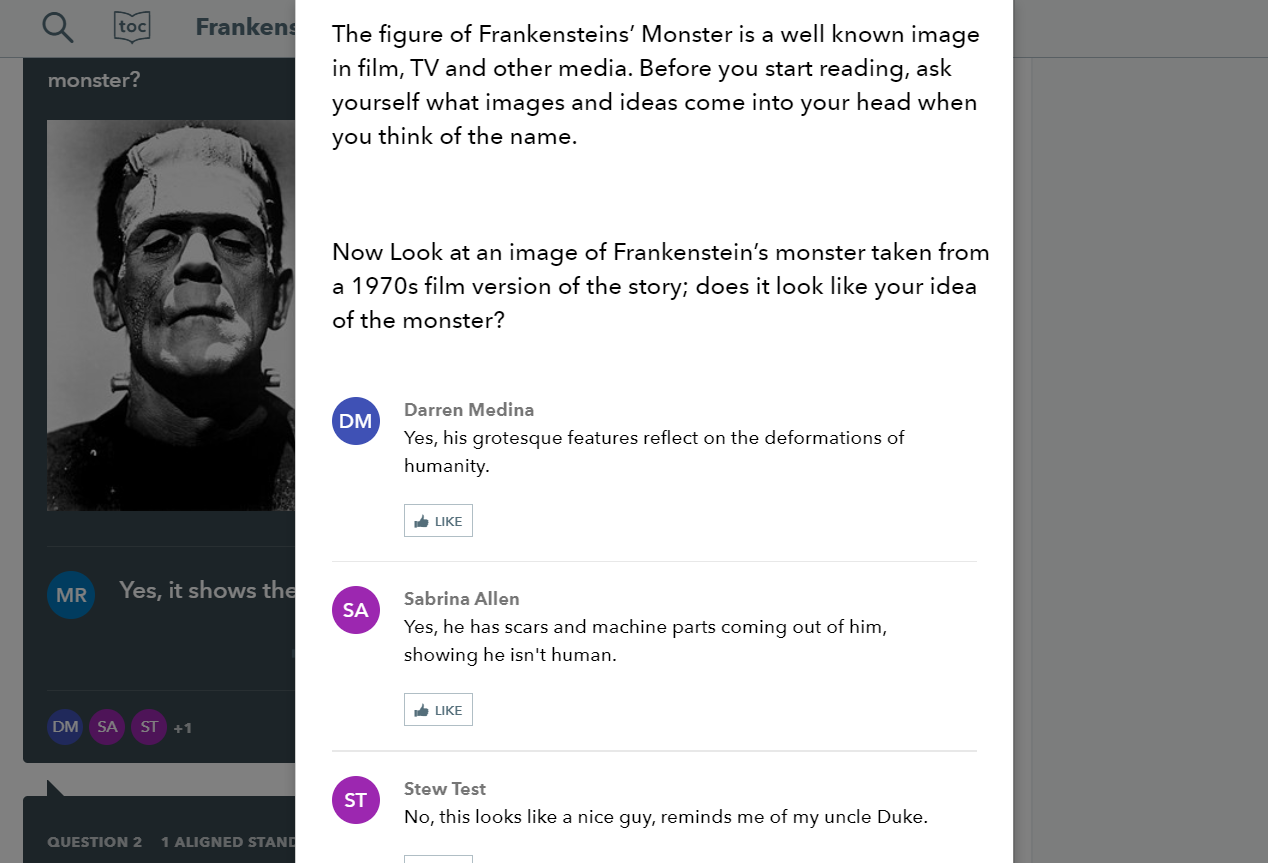 ---
Viewing Responses from Question Summary
Students can also view questions and responses from the Table of Contents available in longer texts.
STEP 1: Select "The Table of Contents" icon and a drop-down menu will appear. Select "View questions"

STEP 2: Select "View Classmates' Responses" to see