Free PlanPersonal PlanTeam PlanSchool Plan 
Labels are visible to both teachers and students, and can be used to differentiate assignments in a class. Students can also filter their assignments using a teacher's labels. For example, if you have an assignment where you'd like students to work in groups, use labels to mark which assignments are applicable to "group 1" and others to "group 2".
STEP 1: Go to your Workspace, click "More" to open the drop-down. Then choose "Labels", and "Add labels."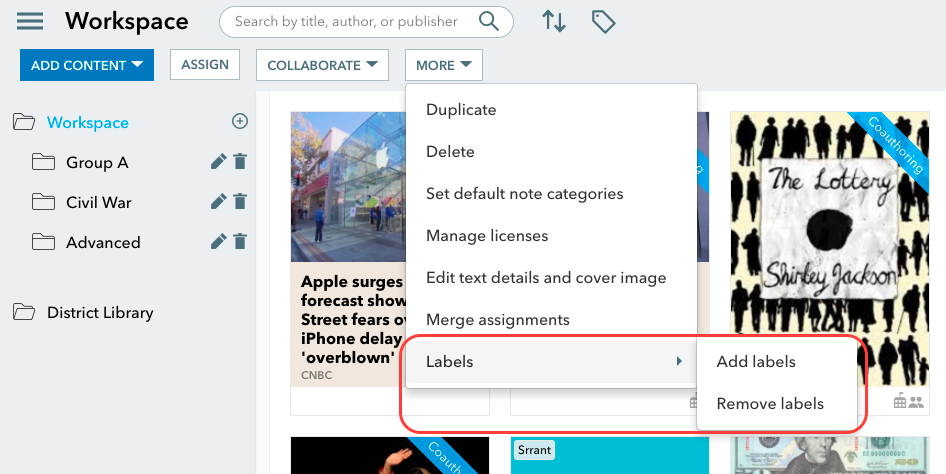 STEP 2: Select the assignment you'd like to label. Then click "Next"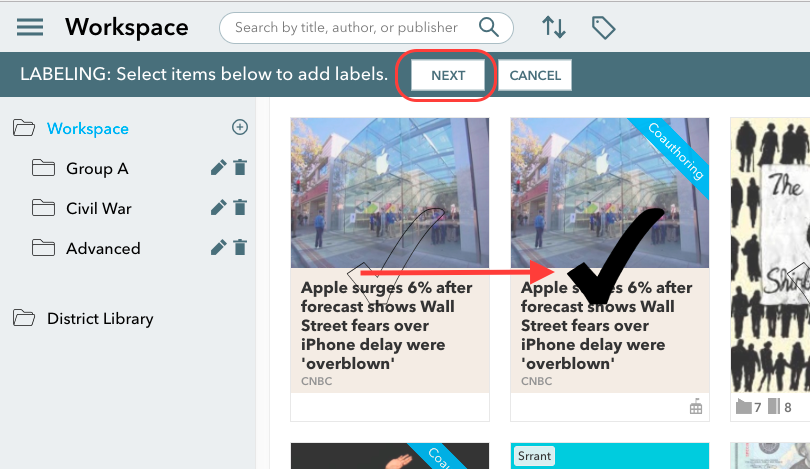 STEP 3: Type in the labels that you want to apply to this assignment. Add multiple labels by pressing "enter" between labels. Finish by clicking "Save". 
---
Remove Labels
STEP 1: Open the label menu, then click "Remove labels"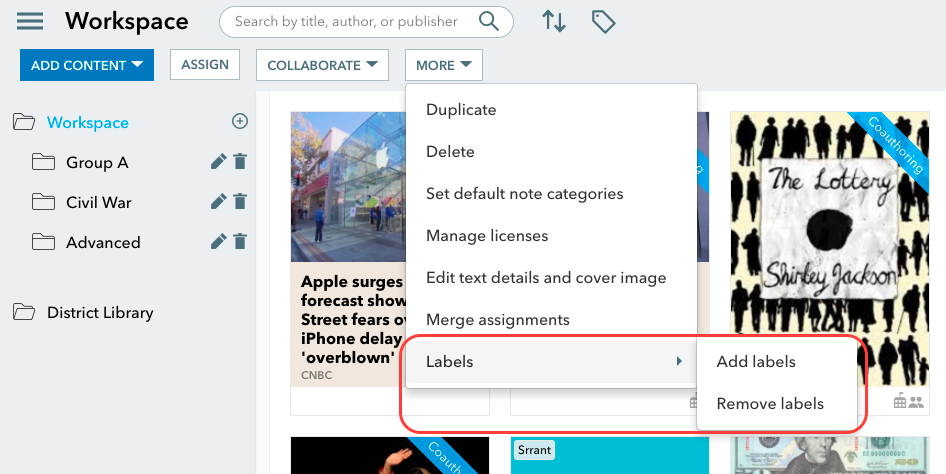 STEP 2: Select the label you want to remove and select "Remove"