When teachers import a new resource into Actively Learn, they'll have the option to change the default note categories for this imported text. If teachers have a certain teaching objectives or themes they want to focus on within this new text, they can update their default note categories to reflect that objective or theme.
STEP 1: Select an imported article
STEP 2: Highlight the text and select insert note
STEP 3: Open the note category drop down and select "Manage Defaults"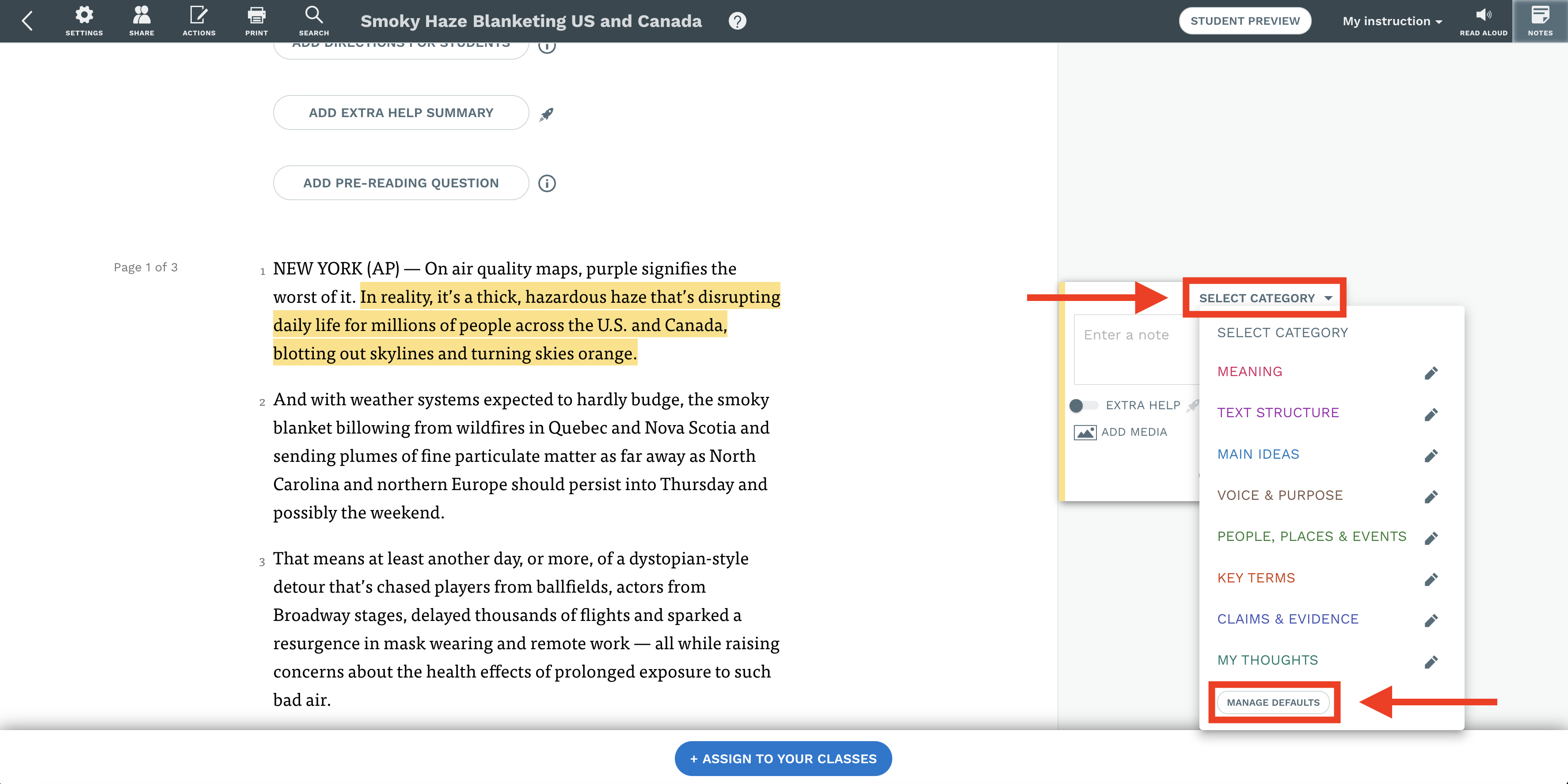 STEP 4
Select the category to apply your custom note category (Literature, Informational, Science)
Revise any of the pre-existing note categories
Click update