Placing notes within an assignment is a valuable piece in the learning process for students. Notes can provide helpful context about the subjects students are reading about, while also helping to expand their vocabulary understanding and learning about facts beyond the assignment. We realize it is important to allow both teachers and students the ability to move notes and have that flexible customization to make easy changes within their assignments.
Please note that this option will only by available for anyone that has permission to add or edit notes within the text. Teachers and students can move their own notes, and co-authors have the ability to move notes within their shared texts as well.
STEP 1: Select the note you would like to move
STEP 2: Click the 3-dot kabob menu and select "move"

STEP 3: Highlight the part of the text where you would like to move the note, and then select "move note here"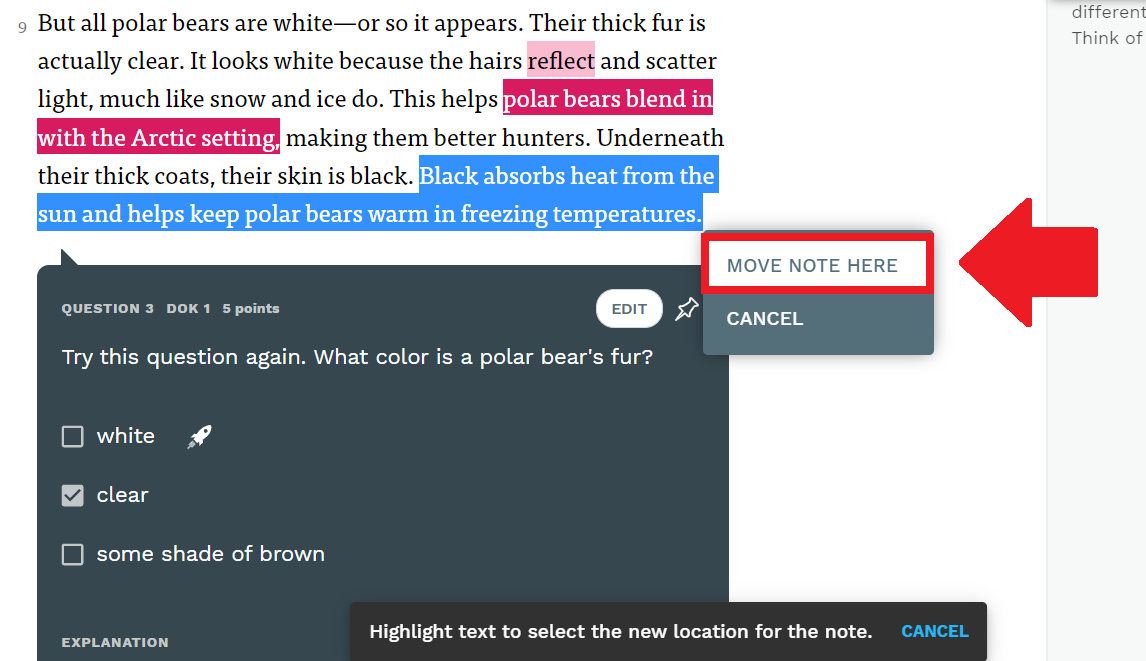 Your note will be moved to that new spot in the text.