By default, students of teachers on a Prime plan are designated for automatic extra help. This feature automatically determines whether a student should be receiving differentiated instruction in assignments with extra support. Our system will make the determination of whether a student needs extra help based on their proficiency in previous assignments. For schools with the NWEA integration, the determination will also be based on a student's NWEA lexile level.
Teachers can also identify and designate which students they think may always or never need extra help by toggling between and selecting automatic extra help, always on, or always off. There are two locations teachers can make these designations.
Option 1
STEP 1: Select a class
STEP 2: Click the roster tab
STEP 3: Select extra help designation

Option 2
From any extra help feature, click on the extra help icon.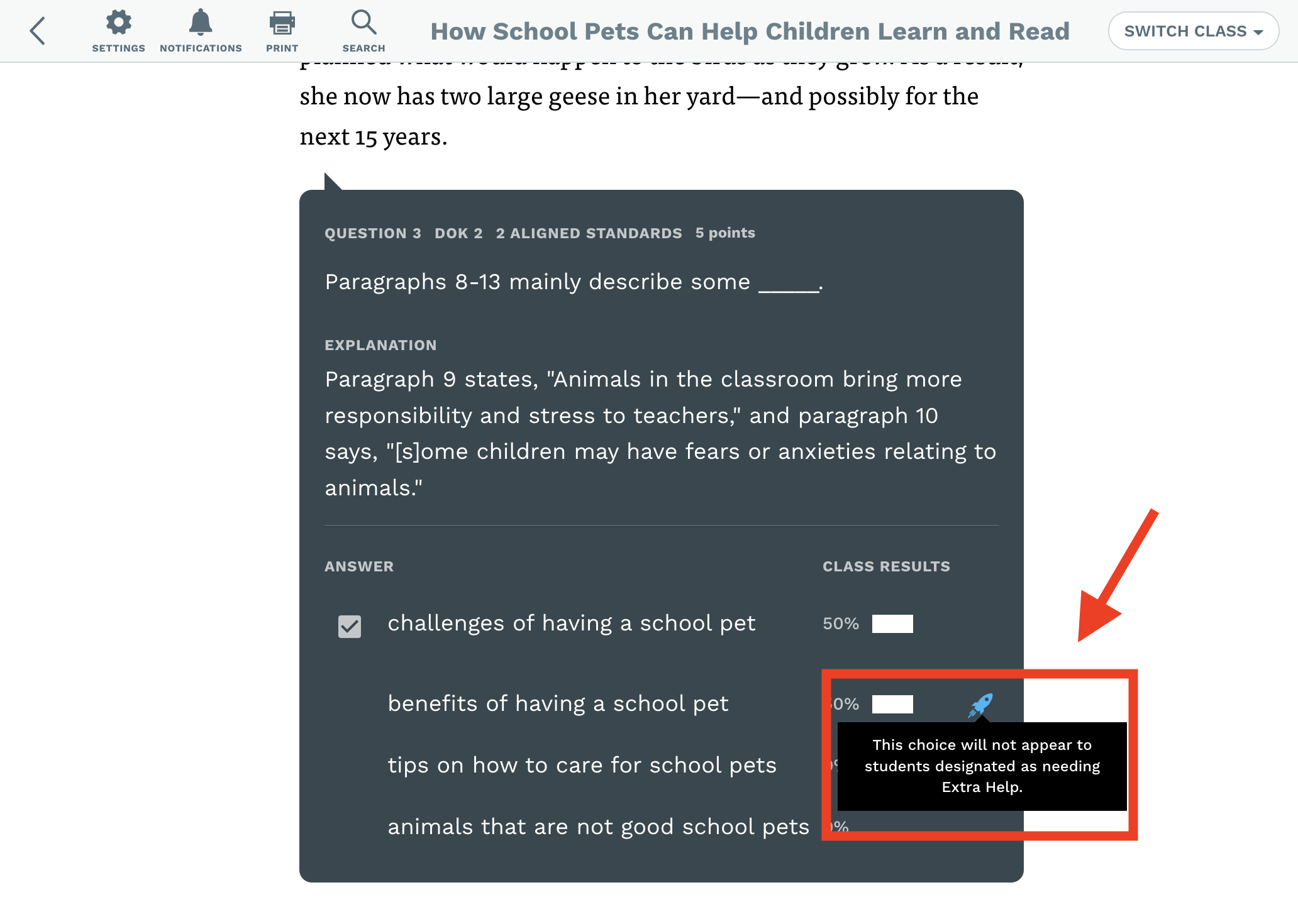 This will give you access to a popup with a drop-down menu of your classes. Select the class you would like to access the roster for.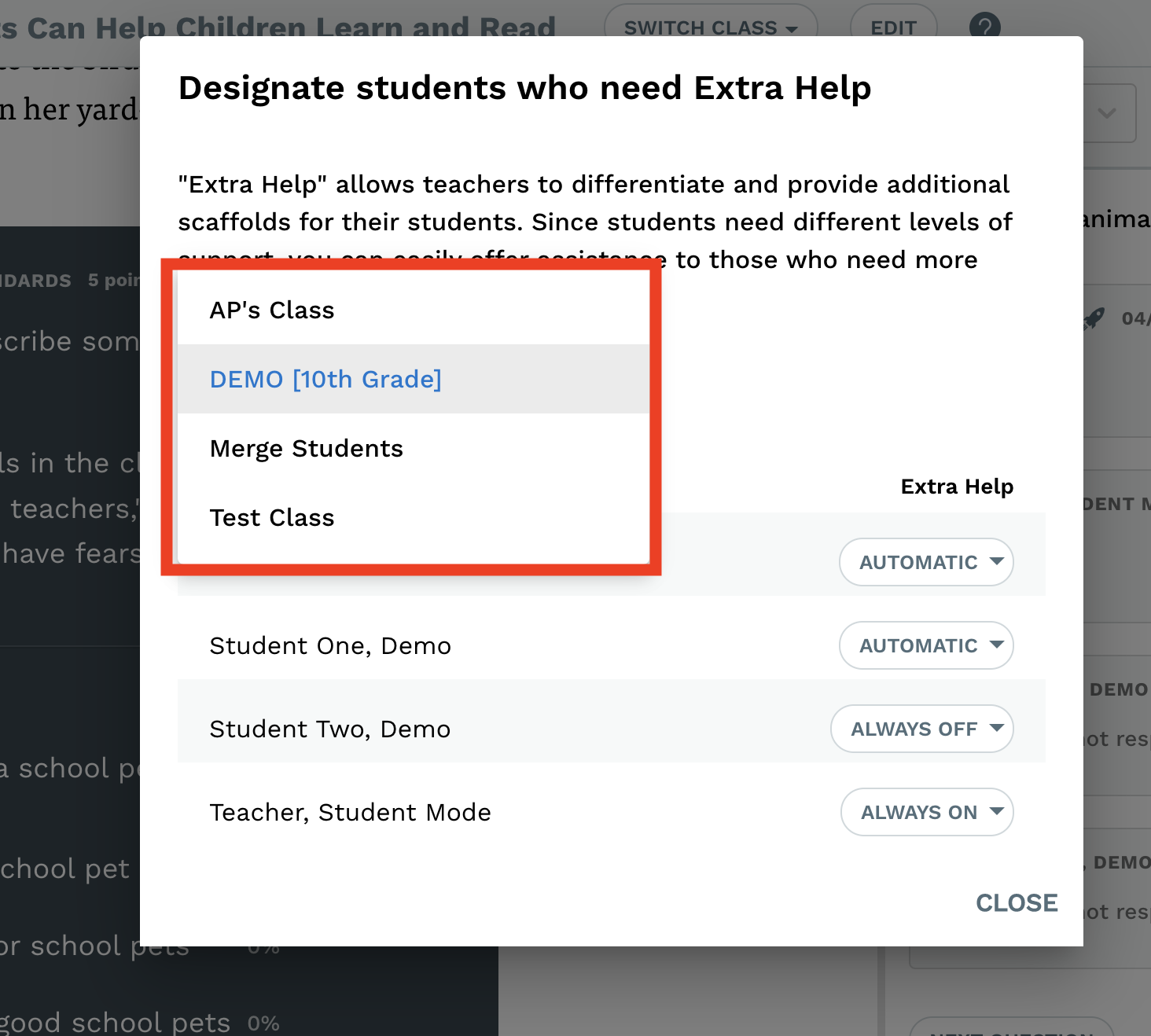 After selecting your class, you can easily check which extra help designation you want students to have.