Teachers can identify which students might need a little more help and provide it with our extra help features. There are multiple ways to turn on extra help for students.
Option 1
STEP 1: Select a class
STEP 2: Click the roster tab
STEP 3: Select which students need extra help

Option 2
From any extra help feature, click on the extra help icon.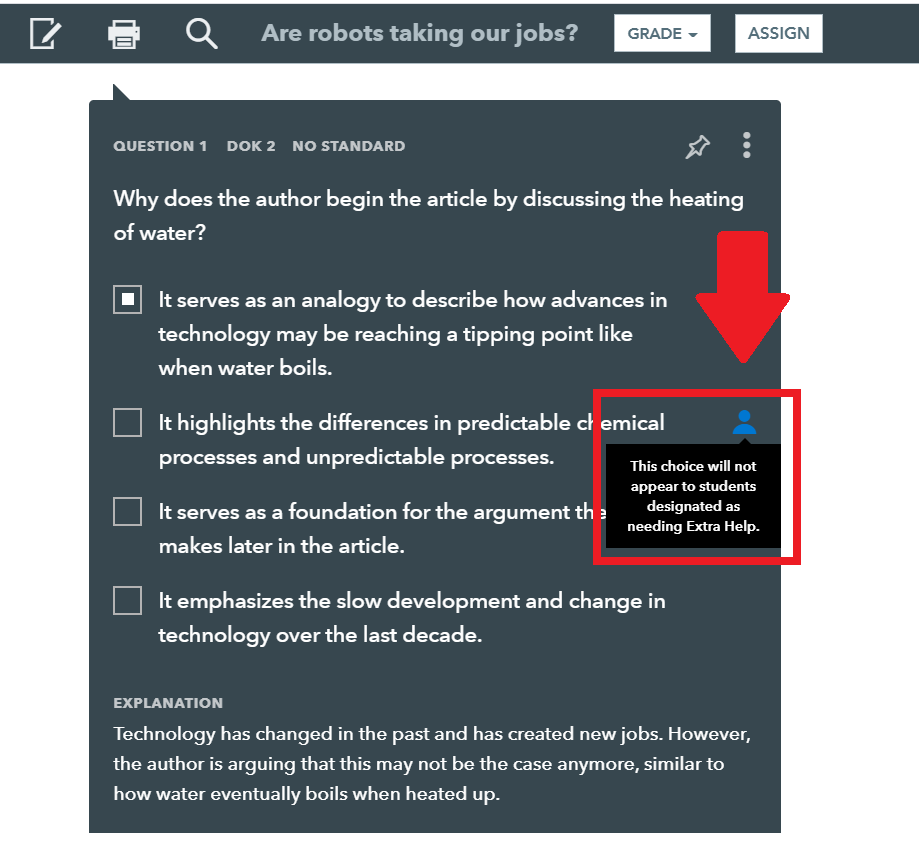 This will give you access to a popup with a drop-down menu of your classes. Select the class you would like to access the roster for.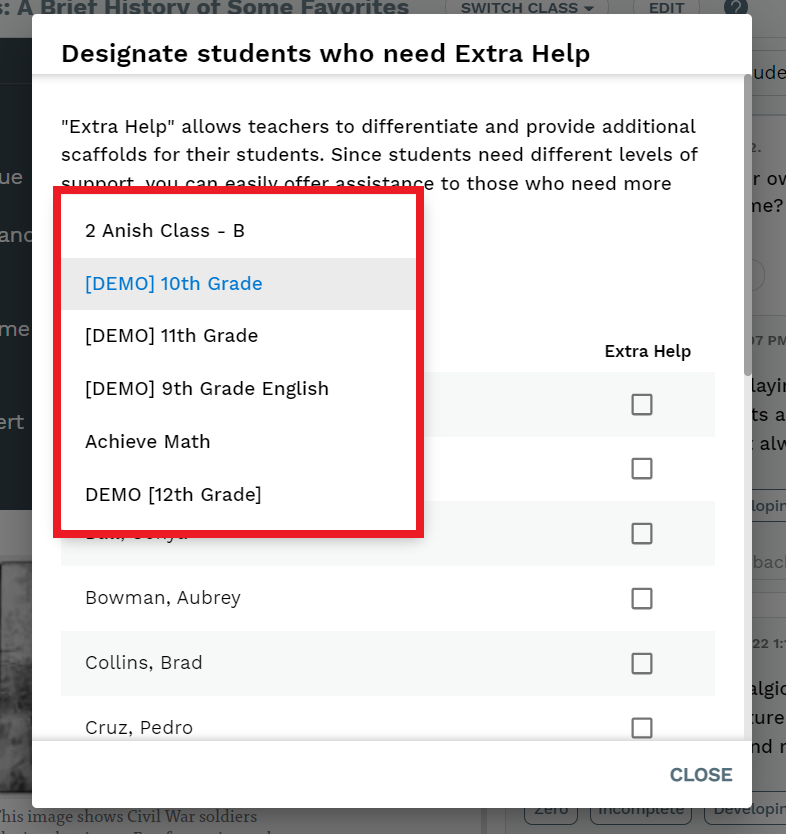 After selecting your class, you can easily check which students you want to have access to extra help.